The d!nk Portfolio manager is the powerful administrator tool to manage all content, users, customers and managers using the d!nk system. Discover more...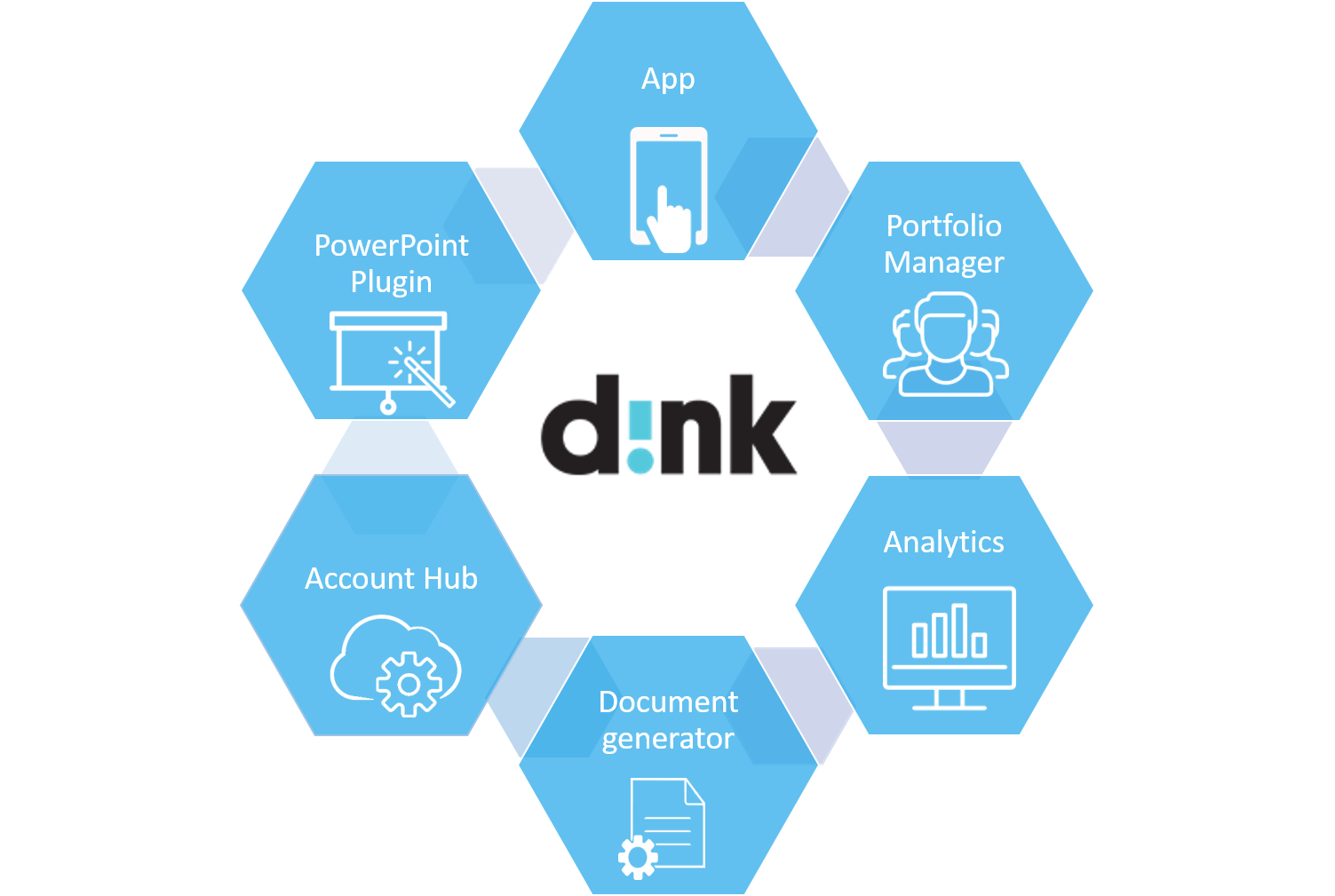 Next to the d!nk Portfolio manager we have created multiple useful features that makes the sales interaction as effective as possible.
A powerful sales app to engage with your customers. The d!nk app runs on iOS devices (iPhone & iPad) and Windows8/10. Discover more.
We've created the Account Hub: The best way to connect better with your customer beyond the sales meeting. Simply share your content using the d!nk App and the Account Hub is created. Increase the sales interaction without administrative slack and getting buried in emails. Discover more.
The Document Generator completes the way you create and send documents. With this function you can create any kind of document using our sophisticated drag-and-drop interface and automatically fill-out the data based on the input of your customer. The document is created in seconds. Discover more.
The d!nk Analytics contain all the information to give you insight in the actual usage of the sales publications. d!nk Analytics enable you to improve sales publications and coach users. Discover more.
The d!nk PowerPoint Plugin: The d!nk PowerPoint plugin enables you to create, distribute and manage your mobile sales tools from PowerPoint and push it to the tablets of your team! Easily install the plugin and use the d!nk functions in a drag-and-drop interface. Discover more or request a demo.