If you go in the menu of the Education Admin Portal to the Learning Plans, you can see three different fields:
Learning Plans
Levels
Modules
You can create (1) or manage (2) a Learning Plan.

Next, you'll be asked to give your Learning Plan a name.

Once you've created a new Learning Plan, you can create or edit Levels (1) and Modules (2) to create a structure in your Learning Plan. You can use the Levels to define different steps in the learning process and you can use the Modules to define different topics in the learning process.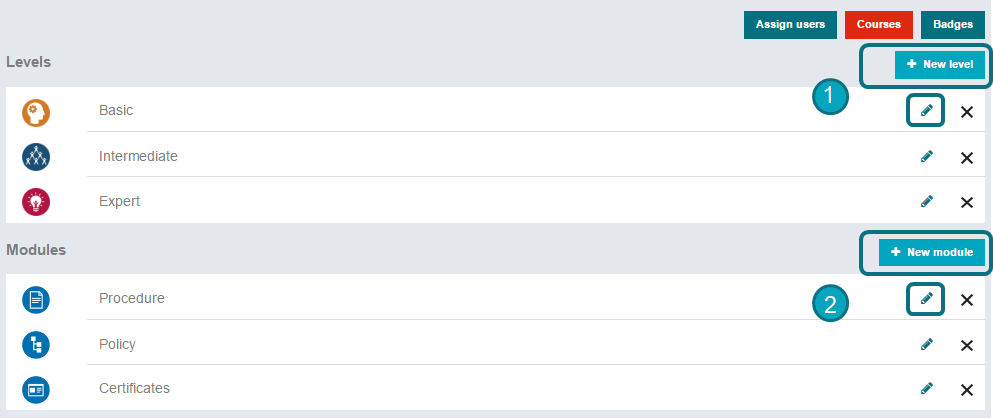 You can create a new Module or Level, or you can manage an existing one.
In the settings of the Levels and Modules, you can choose;
a name for your Level of Module
a description for your Level or Module
in which order the Levels or Modules should be shown 
to insert an image