Before you can assign a Course to a Learning Plan, you have to configure your content to the Portolio Manager.
To configure report, such as a test, evaluation report or observations report, you need to create a specific .dink file first in order to configure this in the app. Read more...
Go to your enterprise on https://admin.dink.eu and define a learning kiosk. This learning kiosk has a flag "learning kiosk' checked.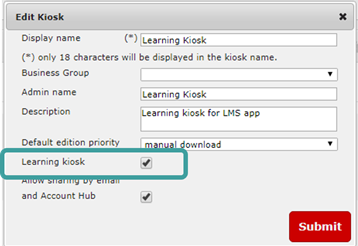 Now you can upload your content in this kiosk.

After you have uploaded the content in the learning kiosk you can start adding courses to a Learning Plan. Read more...