To assign users to a Learning Plan, you first have to synchronize the users from your Portfolio Manager with the LMS Admin Portal.
Navigate to Learning Plans and tap on the 'Sync Users' button.
Now, you can  navigate to "Assign Users" in your menu. Here you will see a list of all the users that you have created in your Portfolio Manager.  Next you can choose to which Learning Plan you want to assign users.
Now you can choose to assign all the users in once (1) or assign only the users that are checked (2) to the Learning Plan.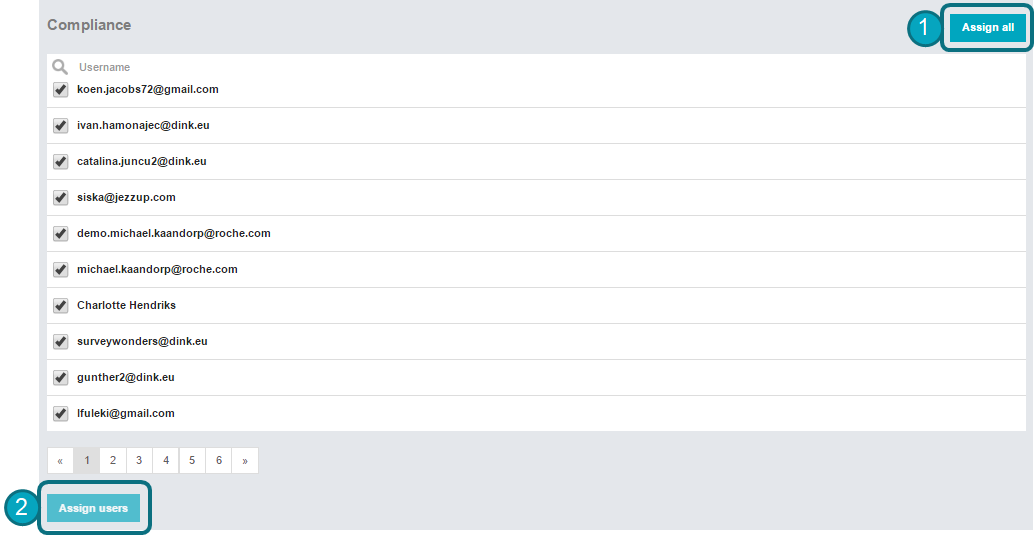 After you have assigned users to a Learning Plan, you can start defining the User - Manager relations. Read more...