Different tablets and smartphones have different screen sizes. When using the same presentation this leads to grey bands at the sides of your beautiful slides.
You can optimize your PowerPoint settings for optimal image quality by changing the slide size. Read more...
If you want to create a presentations that can be opened on different kind of devices, you can use the Responsive Design function.
(The new app and Content Factory 2.0 uses true 4:3, so no need for custom sizing.)
1. Go to the 'Design' tab and choose 'Slide size'.
Select the 'Custom Slide Size' and choose 'On-Screen Show (16:9).

2. Next go to the 'd!nk' tab and choose 'General Options'.
Enable the Responsive Design.


3. You will now see 4 colored squares on your slides.
These colors represents 4 different slide sizes.


Content in the red square will be visible on iPad (size 4:3)
Content in the yellow square will be visible on Microsoft Surface Pro 3 & 4 (size 3:2)
Content in the purple square will be visible on some Android tablets (size 16:10)
Content in the green square will be visible on Microsoft Surface Pro 2 (size 16:9)
In case you have multiple devices in the field (for instance iPads and Surfaces), we suggest to put the text and images inside the red box, but keep the same background outside of the red box, as the example below shows.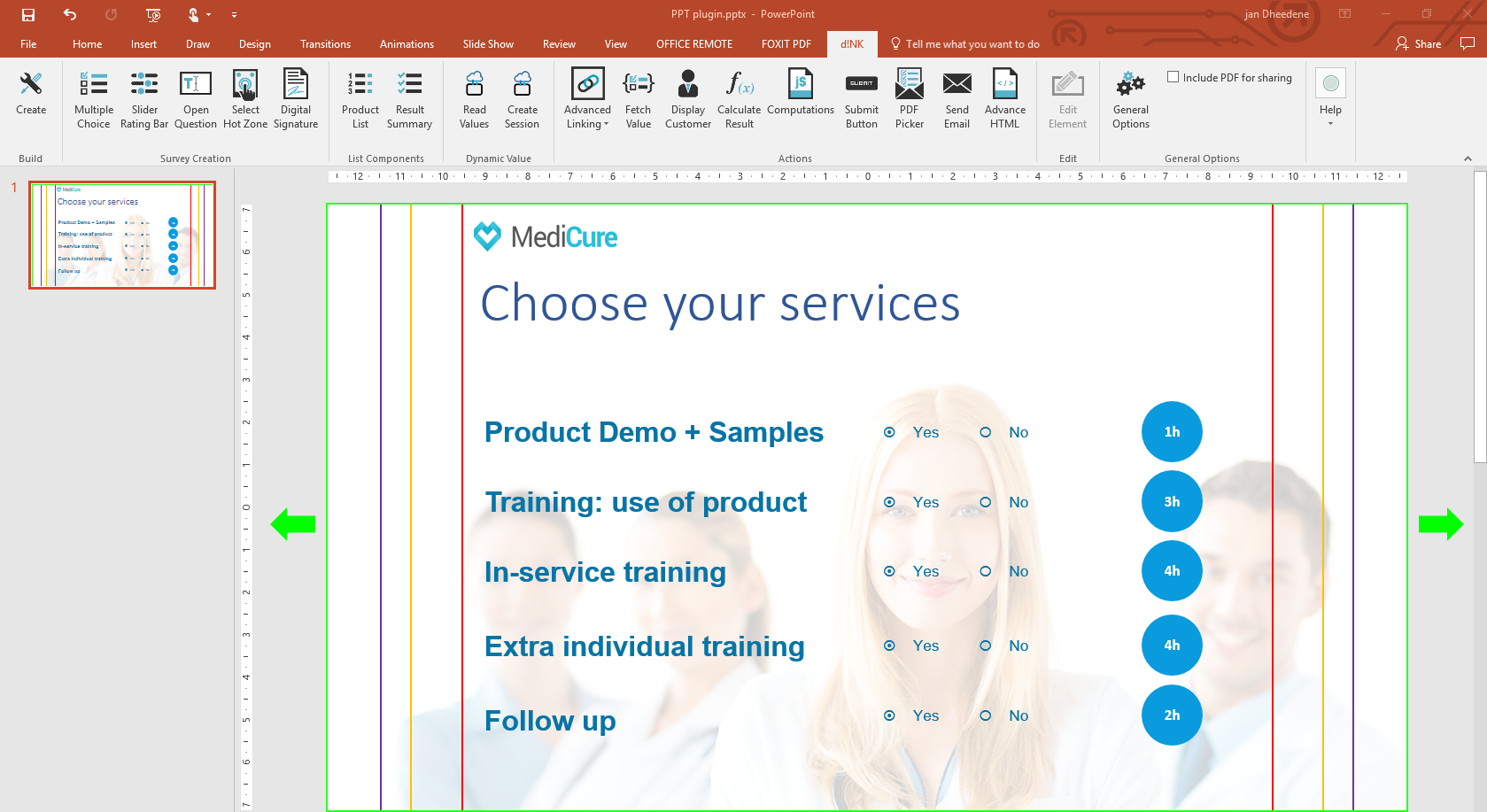 | | |
| --- | --- |
| Result on iPad (4:3) | Result on Surface (3:2) |