The d!NK Powerpoint Plug-in is compatible with Microsoft Powerpoint 2010, 2013 on Windows XP, Vista, 7, 8 and 10.
Working with a Mac? Than you can still use our plugin by installing Windows on your Mac. Parallels is a good solution for running Windows on Mac. Discover more.
Step 1: Download our latest plugin on our website
Step 2: install the plugin on your Windows computer: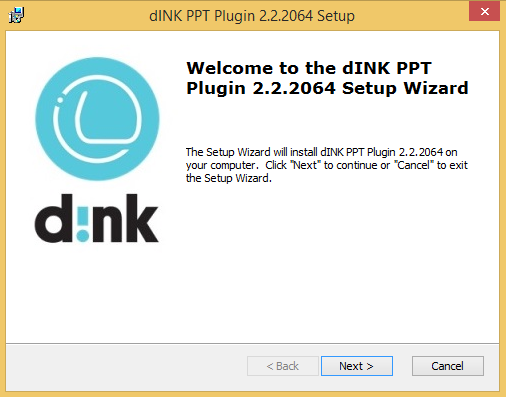 Click "Next >" to start the installation.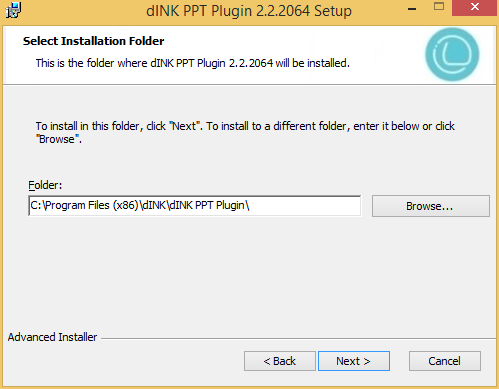 Select a folder on your computer, where the installation will be placed.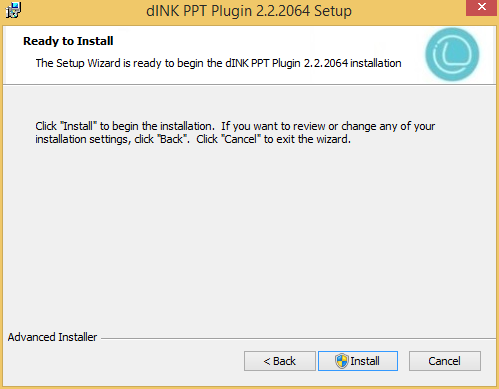 Click "Install" to begin the installation. You will get an additional warning screen. After the installation is finished, you will need to press the "Finish" button.
When opening PowerPoint, there will be a new tab called d!NK: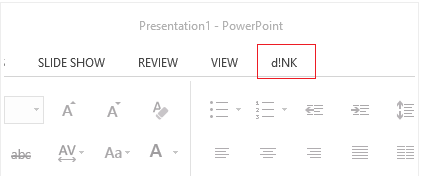 If you do not see the new tab after the installation. You might need to add it manually.