You can insert a video in your PPT via "Insert" > "Video" > "Video from File"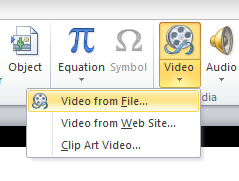 Make sure to choose the right video format. 
These are the formats supported by d!nk: .asf .avi .mp4 .m4v .mov .mpg .mpeg .swf .wmv and .3gp
The d!nk plugin will do a conversion of the video files to the format compatible with the tablet.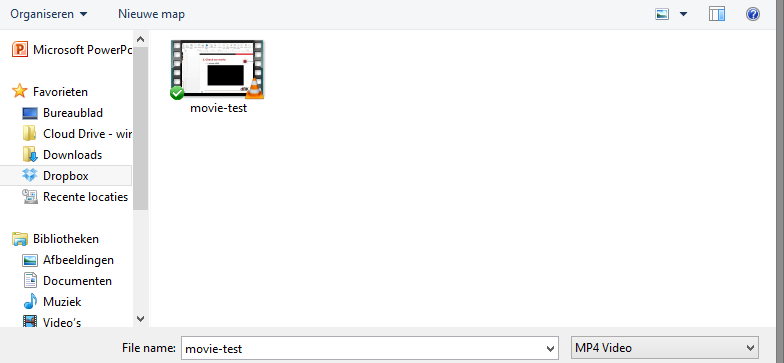 Note: It could be that you need to download the latest version of QuickTime-player, in order to get your video inserted in PowerPoint.



We recommend linking your video from a placeholder image in your presentation to keep track and to manage your videos easily. Discover how.
Note: Not supported by d!nk are the functions "Automatically - Play full screen" and "Hide when not playing"
Discover how to change your placeholder image here.
Please note: .mov files (Quicktime video from Apple) are not compatible with Microsoft Powerpoint (https://support.microsoft.com/en-us/kb/982689). Please convert your .mov video to .mp4 format using a video conversion tool like Handbrake (https://handbrake.fr/)