You can easily link a PDF to some text or an image.
Select the image or text, right-click and choose 'Link'.

Search for the relevant PDF that needs to be embedded and click 'OK':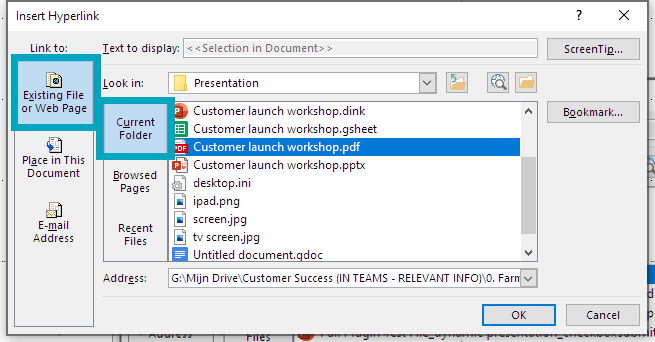 As a note:
Make sure the PDF document is on your computer. PDF's that are on a USB stick or an external drive can not be linked.