It could be that your PowerPoint needs a small setting before adding newly installed plugins to your toolbar.
This is how you manually add them:
1) Open your PowerPoint and press File

2) Go to Options

3) Press Add-ins and choose for 'PowerPoint Add-ins' in the dropdown. Press Go.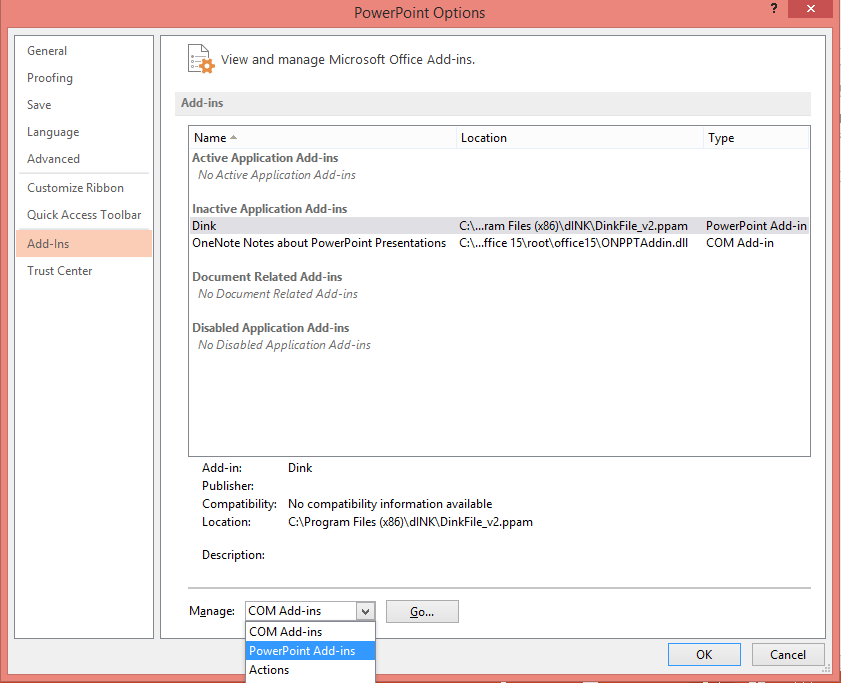 4) Check the checkbox next to Dink.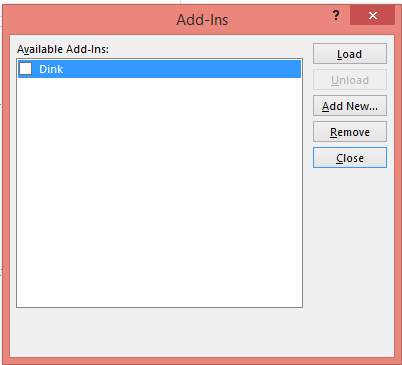 5) Notice that the d!NK tab will appear as soon as you check the Add-in. Press close to finish.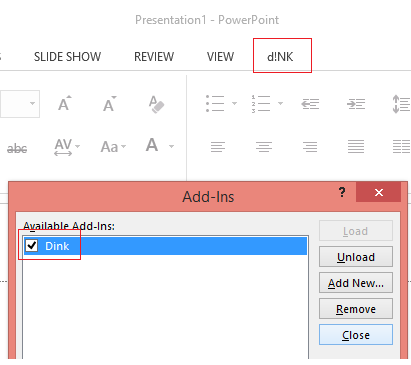 Still can't find the d!nk add-in?
Than this may be blocked by your IT and they should install the plugin using administrator rights.
You can also try to add it manually:
Press Add New in the empty add-ins screen: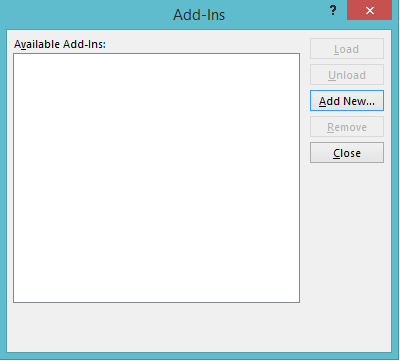 Browse to the correct file:
C > Program Files > dINK > dINK PPT Plugin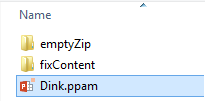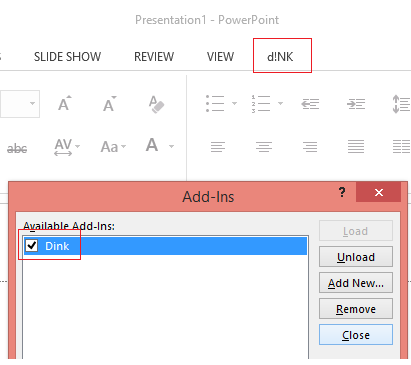 Still having problems viewing the dink plugin in your PowerPoint?
Contact us for more information.