You can easily add a digital signature field to your presentation by using the 'Digital Signature'-component:
After clicking ont his option, you will need to specify the look and feel of your signature field: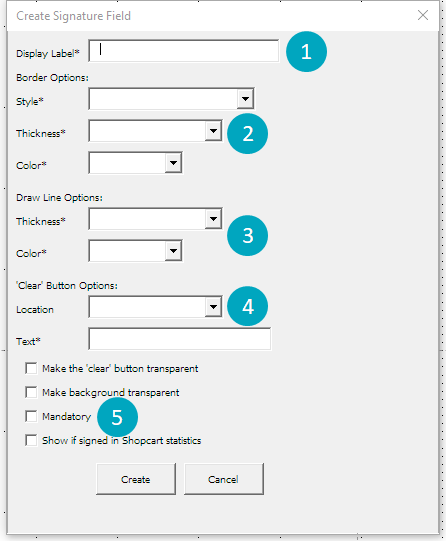 Define the 'Display Label' (or unique naming) of your element.


Style the 'Border Options'.


Style the 'Draw Line Options'.


Style the 'Clear' Button Options' - which is automatically placed in the signature field.


Make the signature mandatory or not.
Result in the app