With the select hot zone function, you can place hotzones on top of images. The selected hotzones will change from color and the selection will be registered.
Create a Label to define the right hotzone ID. The Excel label will be generated automatically - to register the selected hotzone.
Image behind hotzones*: Select the relevant image.
Size of image: Define the right width & height of the image
Color of hotzone*: Define the color for a selected and an unselected hotzone. You can also select "transparant" so that you can trigger an event (go to a specific slide or write data to database) without the customer knowing that this is because the user clicked on a specific area in the publication.
Hotzone values: Define all the hotzone values. This can be numbers, letters, words. Whatever you want to capture on the image.
Position the Hotzones.
You can drag & drop the hotzones to the desired position.
Result in the app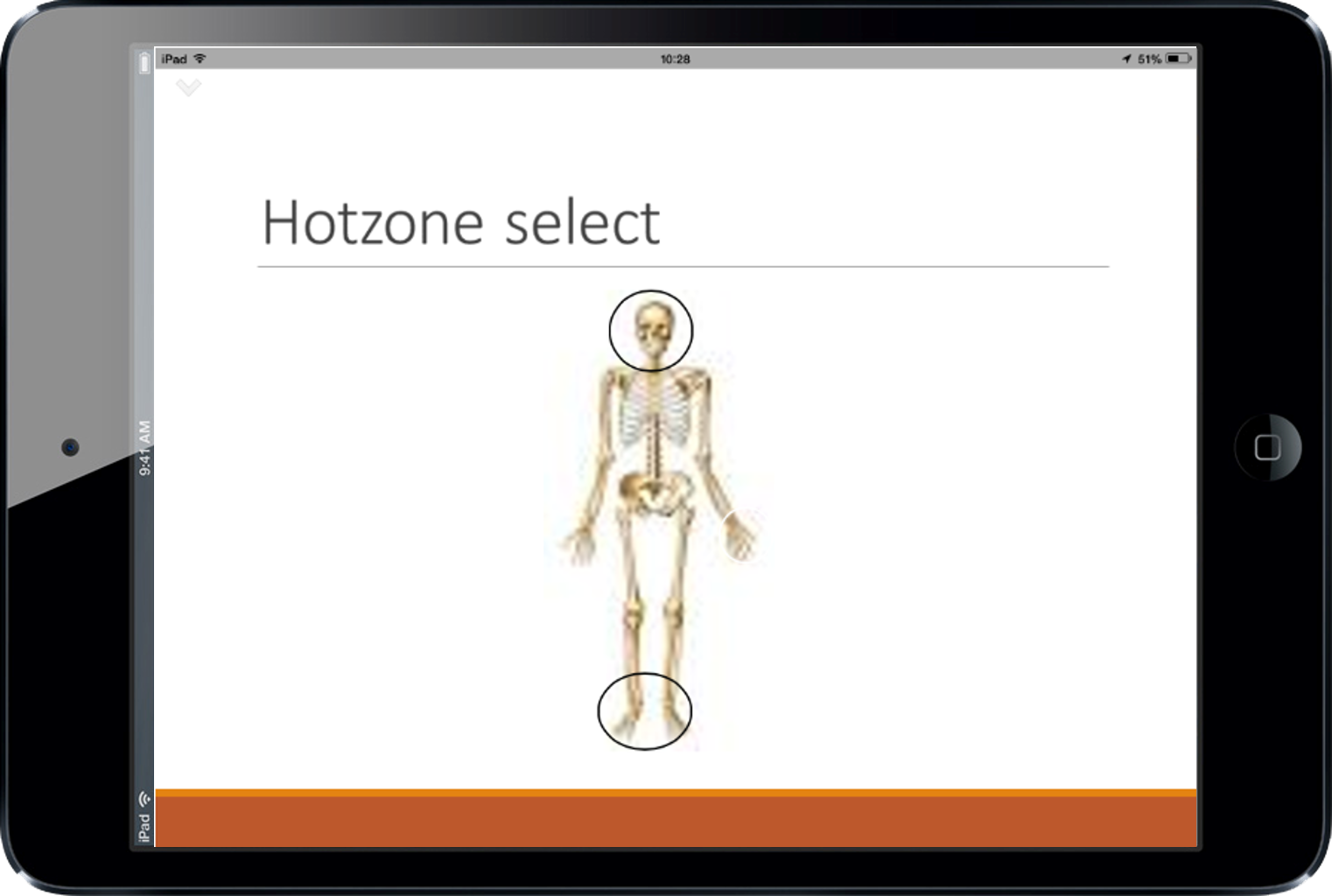 The head & feet hot zones will be registered in the survey results: