You can easily remove duplicates when downloading data sheets from the platform.
1) Open the sheet and go to data > remove duplicates.
2) Select the columns that need to be checked for duplicates.
3) Press ok to finish.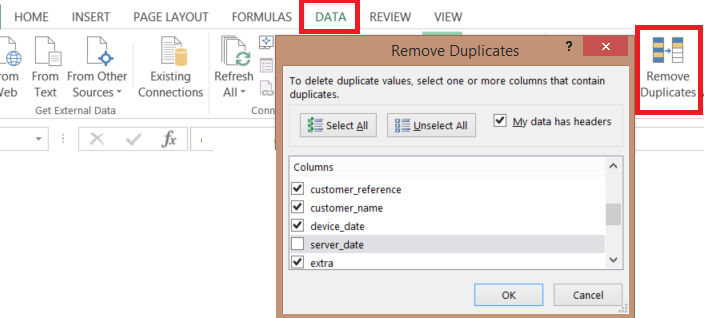 Duplicates can sneak in the raw data sheet which can be manually downloaded from our platform.
We suggest to use our automatic statistics, where duplicate data are automatically filtered from the results.
For more information, contact your account manager or our support.