Clicking on 'general settings' will show you the options to set the aspect ratio. This will make sure the images are correctly sized for your tablets. Be sure to set first the right size for the powerpoint presentation in this tutorial.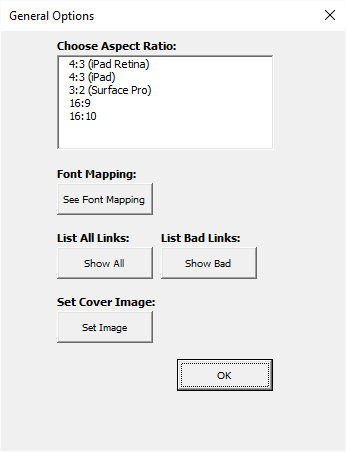 In case you want the publication to have another cover than the first slide, you can upload a cover image here. Please take note of the resolution of height 140 pixels x width 125 pixels.
The general settings also allow you to test if all fonts are compatible with the tablet capabilities and if all links between publications and to PDFs are correct.