Different devices have different screen sizes.
When using the same presentation on different tablets it can lead to grey banners at the left and right side of your beautiful slides.
When there are different device types available within your company or this could possibly be the case in the future, we advise you to always work with our Responsive Design option.
If you and your colleagues are only working with one specific device type, you can also choose to set the one fixed Aspect Ratio.
First make sure you have the optimal resolution settings for your PowerPoint presentation.
Then you can click on 'General Options' in the plugin menu, so that this pop-up will appear: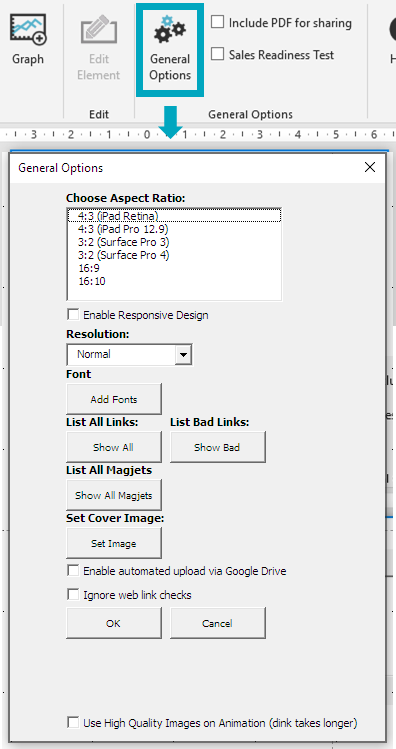 Where you can select the ratio you need and click 'OK'.
size 4:3 for iPad
size 3:2 for Microsoft Surface Pro 3 & 4
size 16:9 for Microsoft Surface Pro 2
size 16:10 for most Android tablets