Once you've shared a publication with a customer by creating a d!nk Account Hub, the Account Hub Insights (we call it d!nk GROW) will give you insight how your customer interacts with the shared documentation.
1) How to access GROW:
Open your browser and go to grow.dink.eu and log in with the password of your app
iPad, Android and Windows app: On the app landingpage, press the "Account Hub activity" button left under. 
2) The overview shows you all your Account Hubs. You'll also see the latest activity per account hub, and also a chronological Customer Activity feed on the right.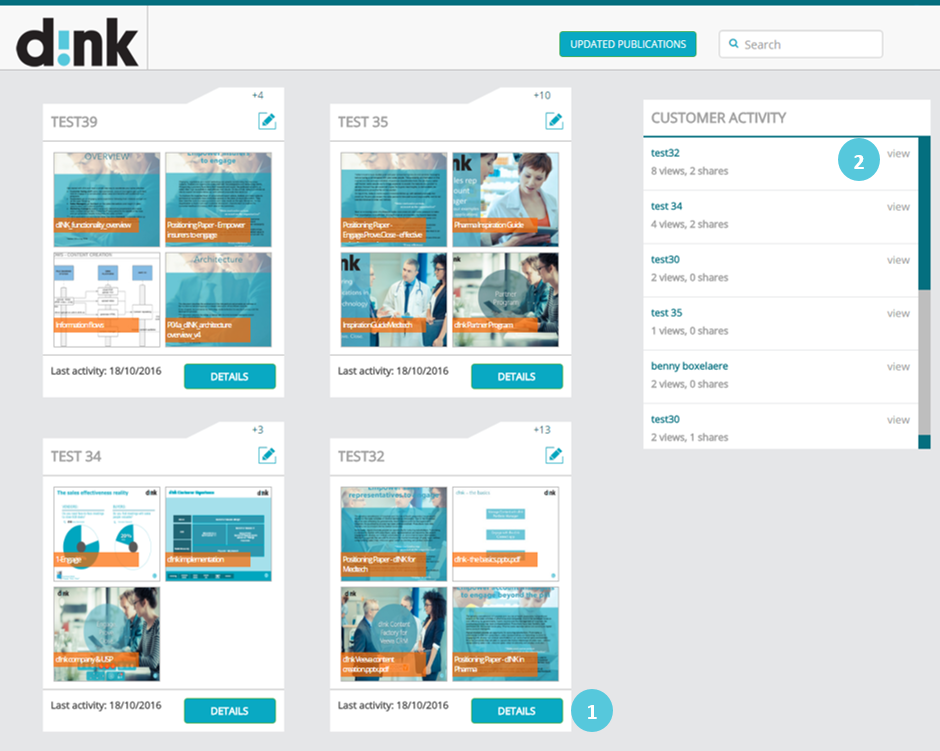 To view the customer activity, click on (1) the "details" button on the Account Hub of the customer, or (2) click on "view" in the customer activity feed on the left.
3) You now see the detail of the sessions you shared with this Customer (in the example a session on 18 Oct 2016 and 17 Oct 2016). On the left you see the customer activity feed for this particular customer. Here you also see if the customer has shared the Account Hub.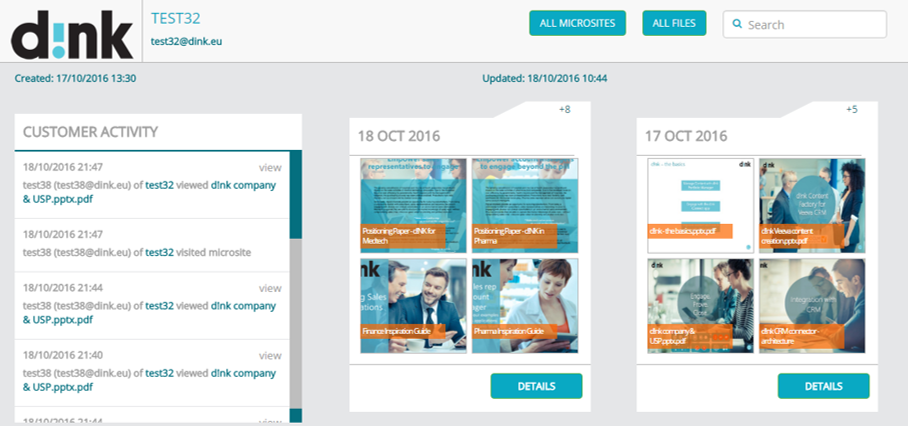 4) Click again on Details to see the detailed view of all publications shared in a session
Share: who has the publication been shared to, at what time, ...
Views: time spent per viewed page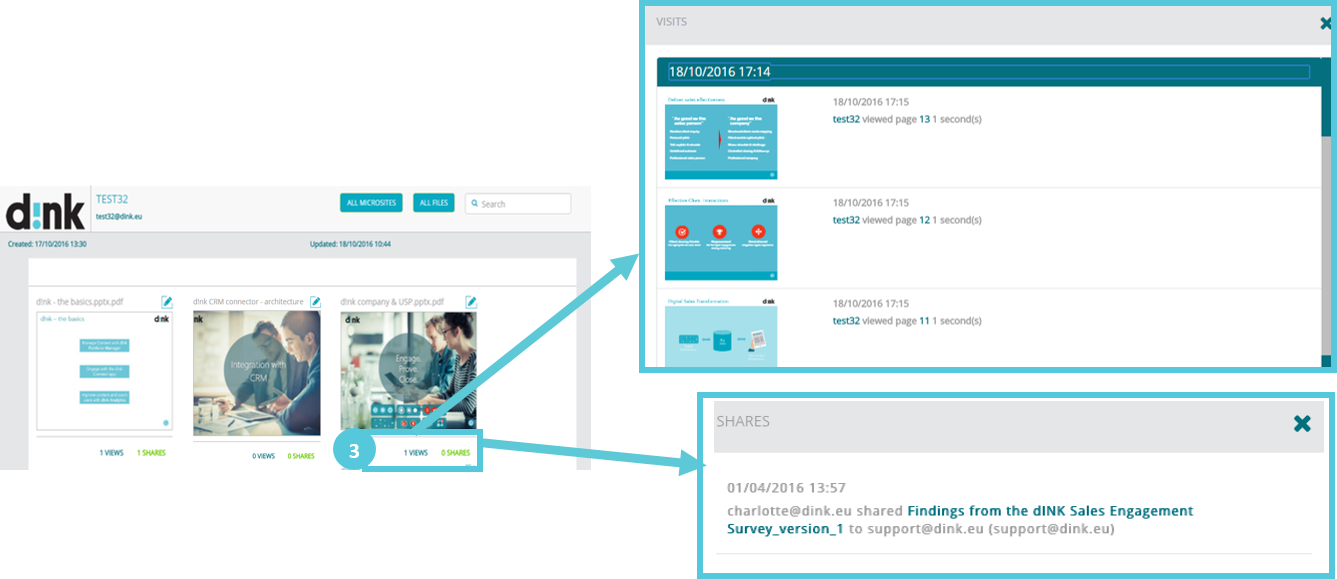 5) Manage your Account Hub and shared publications
Click the "edit" button to disable an account hub, change the email of the customer or send the invitation to the account hub another time
To view publications or delete publications from an Account hub, select the Account Hub details, then click on the session you wish to edit by clicking on "details" again and click the "edit" button.
6) Manage publication updates
You are in control of pushing updates of publications to your customers. For some documents (datasheets, manuals,...) it makes sense to update the publication to the latest version. For other documents (pricelist, process description), you might prefer to keep the version shared with your customer during the meeting.
Anyway, notifying your prospect of a new version is a good way to trigger interest and bring your project to the attention.
When you click "Updated Publications" a list of all updated publications will open. Click "view" to see which customers have this publication in their account hub, and you can select which customer will get a notification of the new version - or update all if you wish so.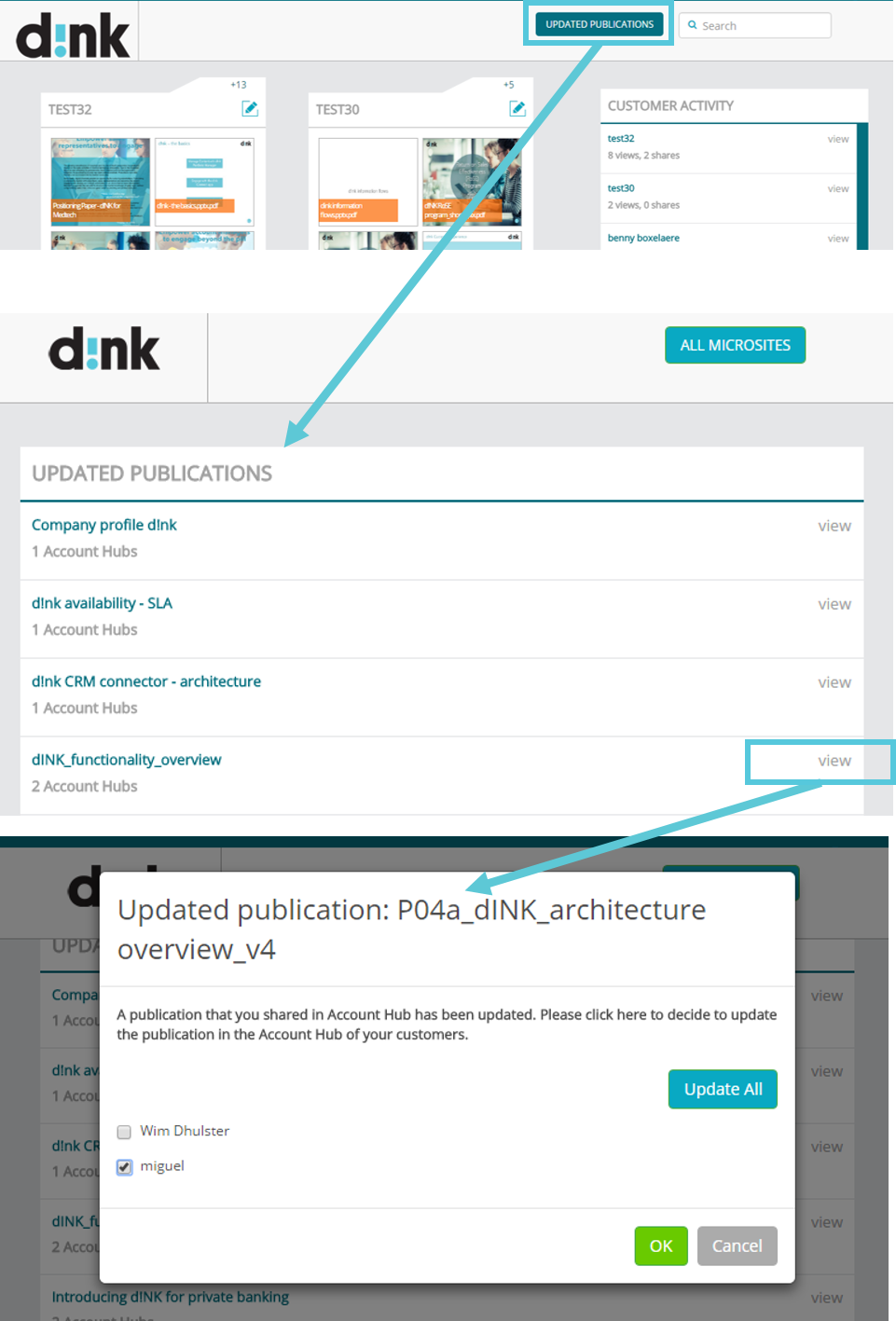 7) Control the alerts you receive about Account Hub activity
Click on the "settings" icon in the top corner to set the alerts and notifications you receive.