When opening the d!nk Analytics:

You will find a menu bar at the left for the details per topic.
The tenth one is about the 'Campaign Messages':

In the 'Campaign Messages' menu you can check the message sharing in the Account Hubs: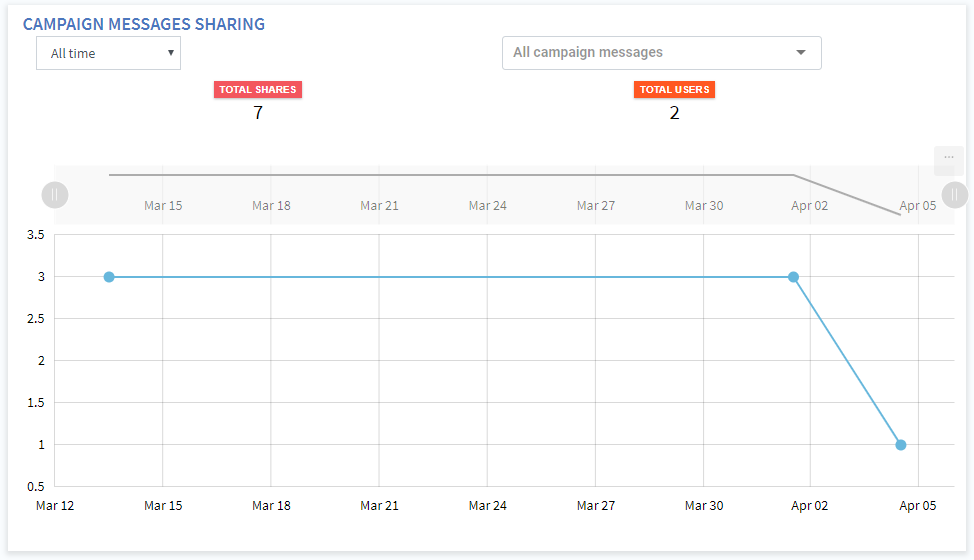 Hoovering over the dots on the lines will display the exact number of shares for that day.
Clicking on them, will generate a pop-up with the user(s) of the account hubs involved.
If you want to adapt the timeframe even more specific than the options available in the dropdown, you can adapt the slider on top by moving the buttons at the left and/or right:


Want to find out more? Go to the next article about the last menu: Launch Campaigns analytics