When you want to manage the company account with multiple colleagues, each having their own restricted access and options, it is possible to activate additional roles on top of the 'Enterprise Admin'.
To be able to assign other roles, they need to be activated first by the d!nk support team. Sending your request to support@dink.eu will get that done and give you all possible roles available in the user details, when creating or editing a user: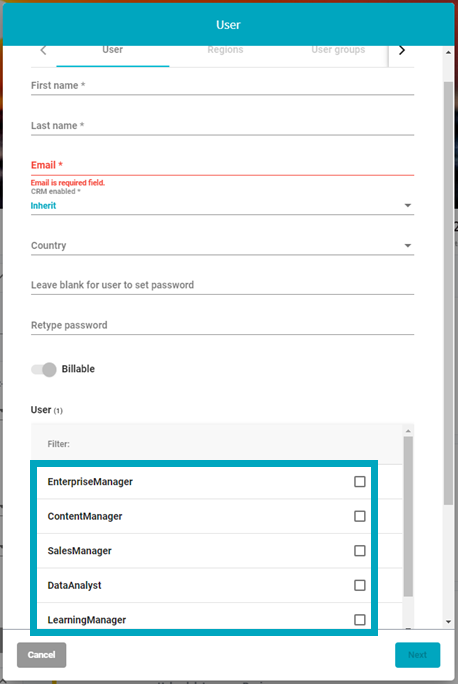 The definition of these different roles for managers - their access rights and role in the process:
Enterprise manager: Manages libraries, users and user groups. Has access to the analytics.


Content manager: Can upload and manage content and edit users of the user group(s) he is member of. This manager will also see the analytics of the assigned content.


Sales Manager: Can manage users, send Communication messages and has access to the analytics of the assigned users group(s).


Data Analyst: Has access to all analytics.


Learning Manager: Has access to the SalesMatik Learning admin portal of the assigned user groups and can send Newsfeed messages to the relevant users.
In addition: A manager can be assigned multiple roles.