Apart from creating a Test with our PowerPoint plugin - by activating the Test-checkbox when making the presentation - it is also possible to very easily create a quiz inside the LMS Admin Portal itself.


In the 'Content' menu, click on '+ Add Content':

A pop-up will open, where you can select the 'Quiz' functionality: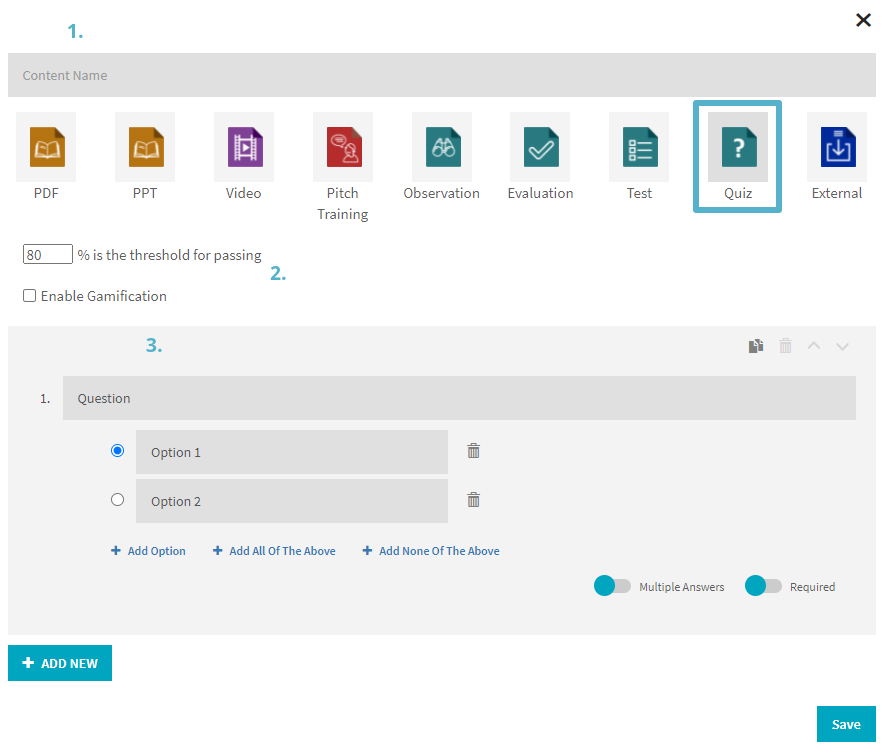 Below, in the grey area, you can then
Define the title of your quiz
Choose the minimum result needed to pass your test
Create your questions and determine

the number of answering options
indicate with the bullet the correct answer
At the right hand bottom, you can activate 'Multiple Answers' and whether or not the questions is 'Required'.
Via the '+ Add New' button you can add as many questions as you want.
When you're done, you just hit 'Save'.