In our testing environment you can test out any changes in your enterprise structure or try out new publications before adding them to your live environment.
By doing the testing in a separate environment you will make sure that your analytics of usage and content are clean as a whistle.
After opening browser Google Chrome,
the live Portfolio Manager can be opened via the link https://admin3.dink.eu,
the test Portfolio Manager can be opened via the link https://test-admin3.dink.eu.
The credentials for both environments can be chosen separately.
Log in with your email address and choose a password with your first log in per environment.
When successfully entering you'll see this screen - possibly with another stunning image: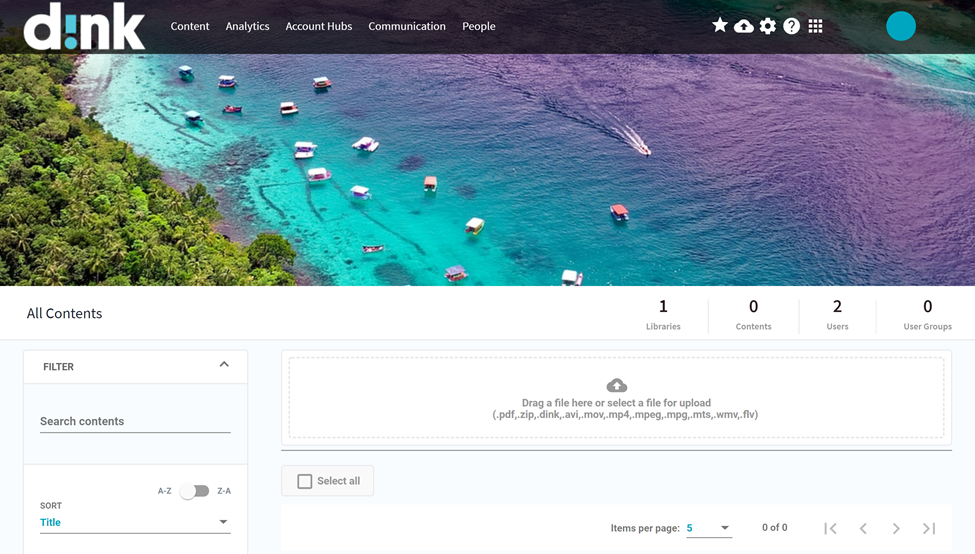 Both environments will function the same. With the only difference: updates or changes in the system will be released to the test environment first and after 2 weeks testing implemented in the live environment.
Find out here what you can do in the Portfolio Manager.
To test the uploaded publication in the test version of our app you can use these links for installation of our test app:
Or work with our test Web App.