In this article we will show you step by step how you can create Key Publications that can lead to this as a result: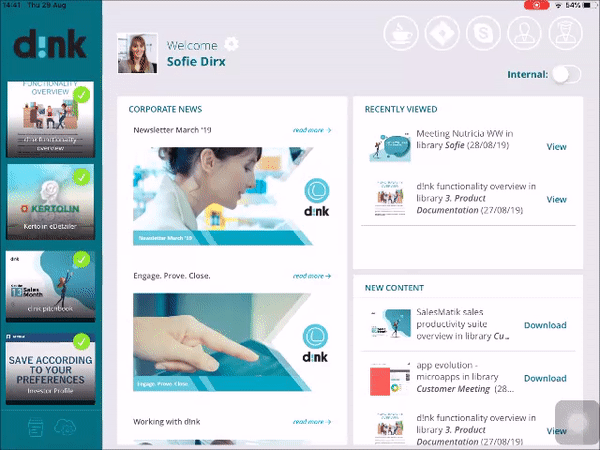 Key publications are shown in the key bar at the left side of the home screen. These are shortcuts to open publication that are used often. The user doesn't need to search for the right library and collection but can open the publication directly from the home screen.
Key publications are set by enterprise admins and are the same for all the different users.
STEP 1. Change content settings in Portfolio Manager
Go to the Portfolio Manager, navigate to 'content'.
Click on the 'arrow' icon to open the content settings.

Click on 'open settings'.

Use the 'next' button to navigate to 'advanced'.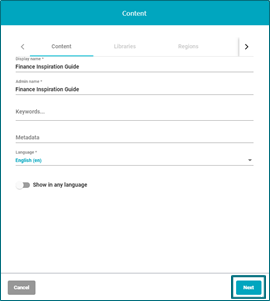 Use the 'switch' to make the publication a 'key publication'.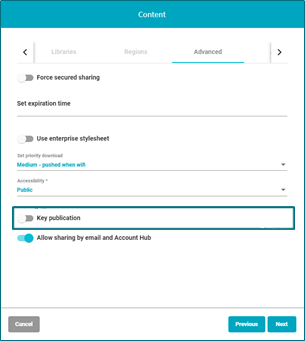 STEP 2. View the result in the app.