Create the courses you want to offer your colleagues.
Click on 'Courses' in the left navigation bar and then on '+ Add Course':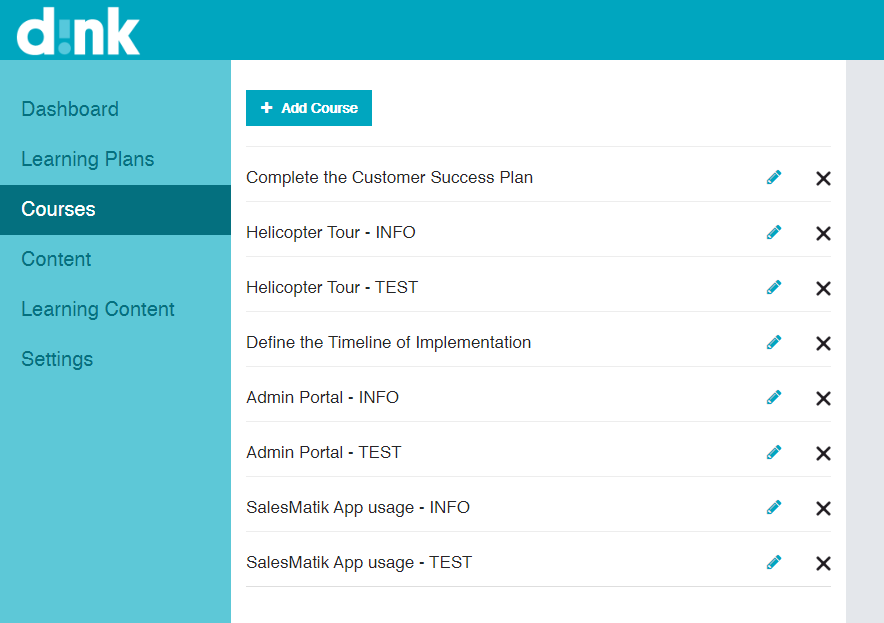 Fill in the name for the Course and click 'Save'.
Before assigning content to the courses, we will show you how to upload content into the Learning Library of the Portfolio Manager.