The Event Admin Portal can be used by your Event Team to digital organise an event. In the Admin Portal they can create events, meetings, flights and hotels and manage them.
The marketing team can create surveys and assign them to a certain event or meeting.
In the Event Admin Portal users can be created and assigned to a specific event and meeting. An invitation to all these users can be sent via the Event Admin Portal, so everybody has their own up to date and personal invitation.
To get started, you have to go to http://eventapp.dink.eu/[your enterprise] and log in with your personal login data. 

If you forgot your password or if you want to change it, you can reset it. An email with a security code will be sent to you.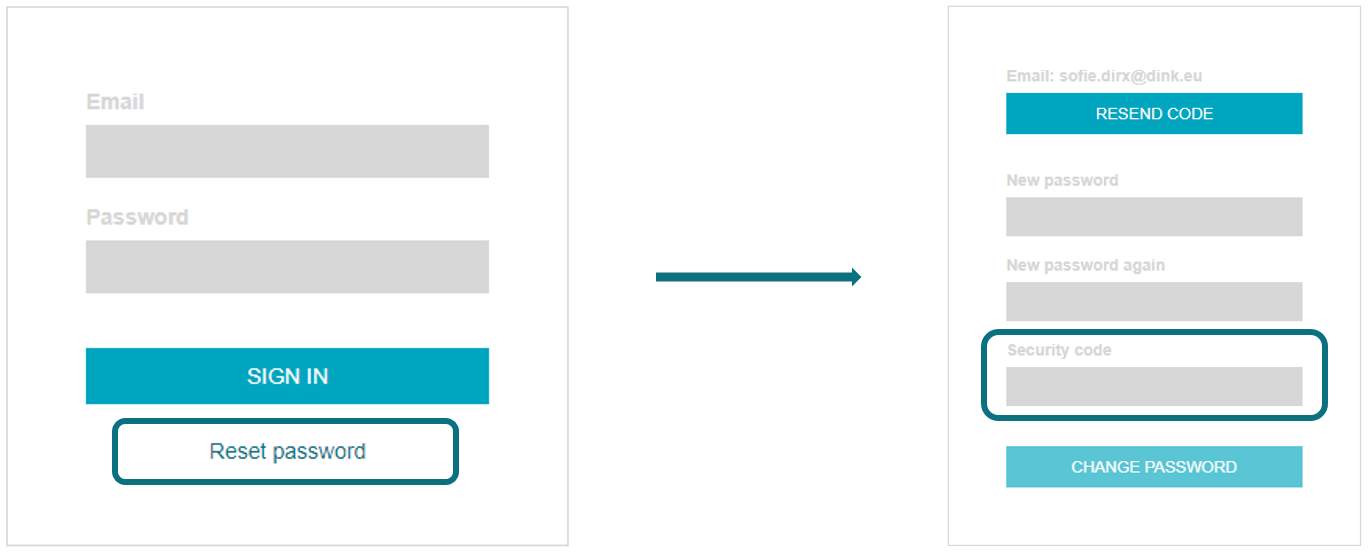 Once you're logged in you will see the home page.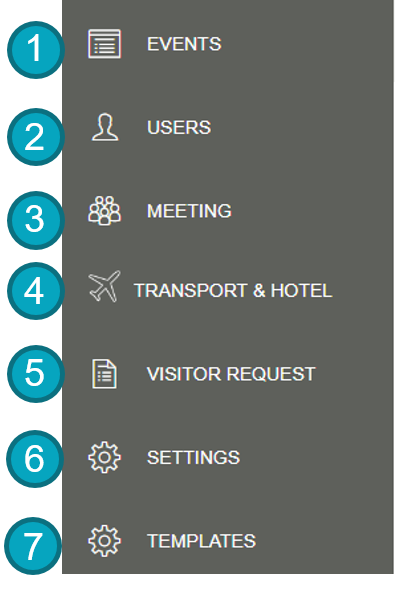 You can go to:
Users


With the 'Users' tab, you can create users and assign/invite them to different events.

If you go to the Users tab, you can;



Meeting


With the 'Meetings' tab, you can create meetings and assign them to different events.

If you go to the Meeting tab, you can;

Transport & Hotel


By adding a new transport or hotel to your event you can give your user all the travel information he will need during the event. 

If you go to the 'transport & Hotels" tab, you can;

Visitor Request