When opening the d!nk Analytics:

You will find a menu bar at the left for the details per topic.
The ninth one is about the 'News & Notifications':

In the 'News & Notifications' menu you can check the:
New Messages Interaction
Notification Messages Interaction

1. New Messages Interaction
Gives you an instant overview of the reach your newsfeed messages had, all together or individually: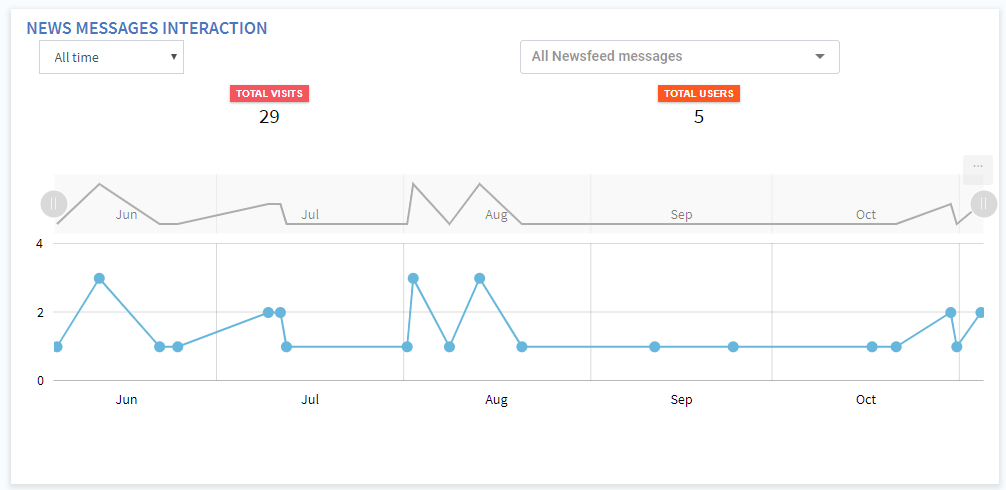 Hoovering over the dots on the lines will display the exact number of visits that day.
Clicking on them, will generate a pop-up with the user(s) involved.
If you want to adapt the timeframe even more specific than the options available in the dropdown, you can adapt the slider on top by moving the buttons at the left and/or right:

2. Notification Messages Interaction
This graph let's you know which users have read the notification that you have sent them: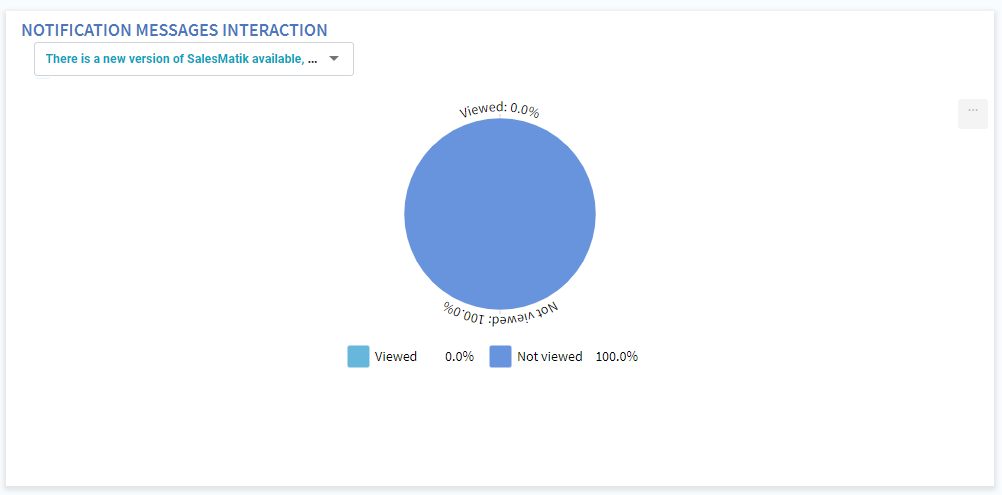 Via the dropdown, you can select the relevant notification or check the status for all of them together.


Want to find out more? Go to the next article about the 11th menu: Campaign Messages analytics