You can upload your publications in the Portfolio Manager by clicking on 'Content' > 'Contents' in the top menu or by clicking on 'Contents' in the quick overview menu: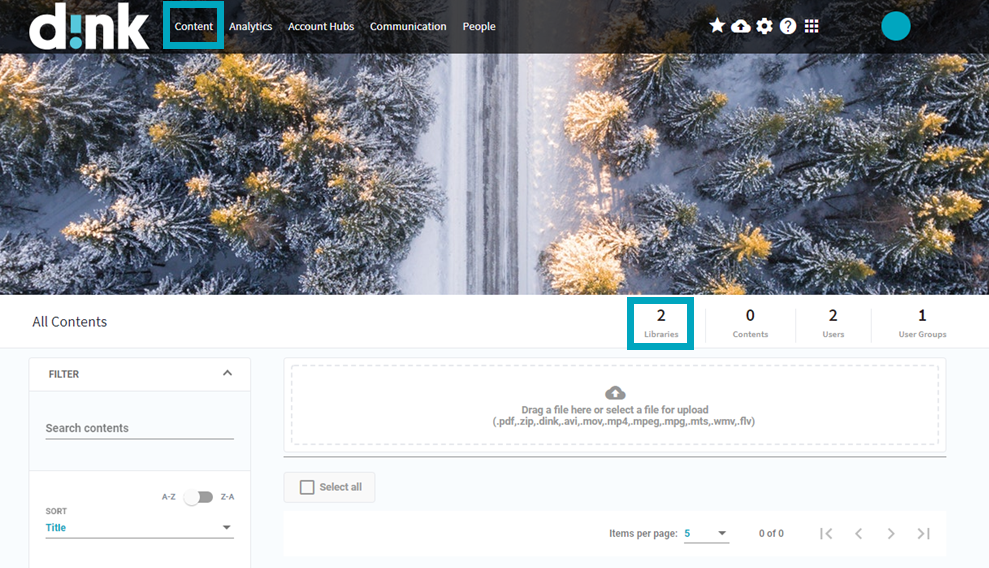 To start the upload, you can drag and drop your file immediately in the below field or click in it to search for the relevant document.

All files with following extensions can be uploaded: .pdf, .zip, .dink, .avi, .mov, .mp4, .mpeg, .mpg, .mts, .vmw, .flv, .docx, .xlsx, .ppt, .pptx
In the pop-up that appears you need to fill in the 'Content' tab with:
the name you want to give this publication
the language that this presentation is relevant for - based on the language settings of the user he/she will then see the publications of his/her language
an expiration date if applicable
activate secured sharing only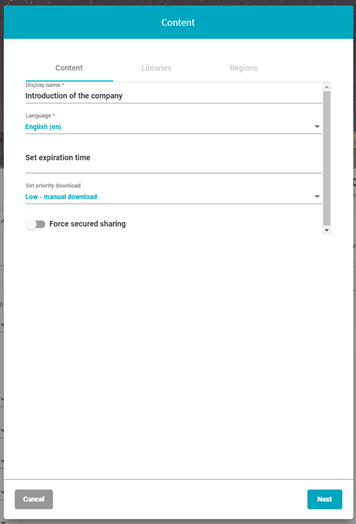 After clicking on 'Next', you can define the library(s) and collection(s) for this publication: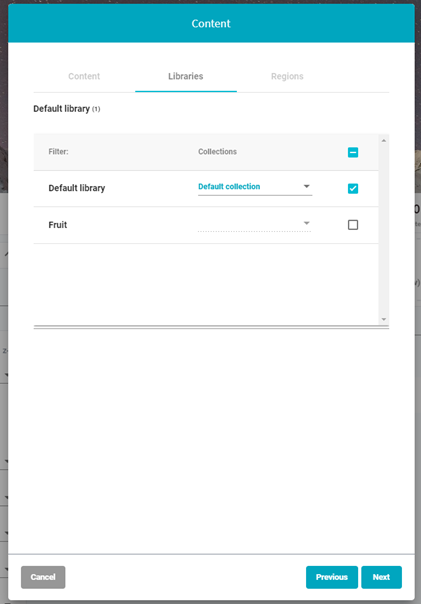 Clicking 'Next' again, you can define the 'Regions' and finish with the 'Save'-button.
Now you can follow the progress via the 'Upload status':

It will give you an overview of all publications and their uploading status.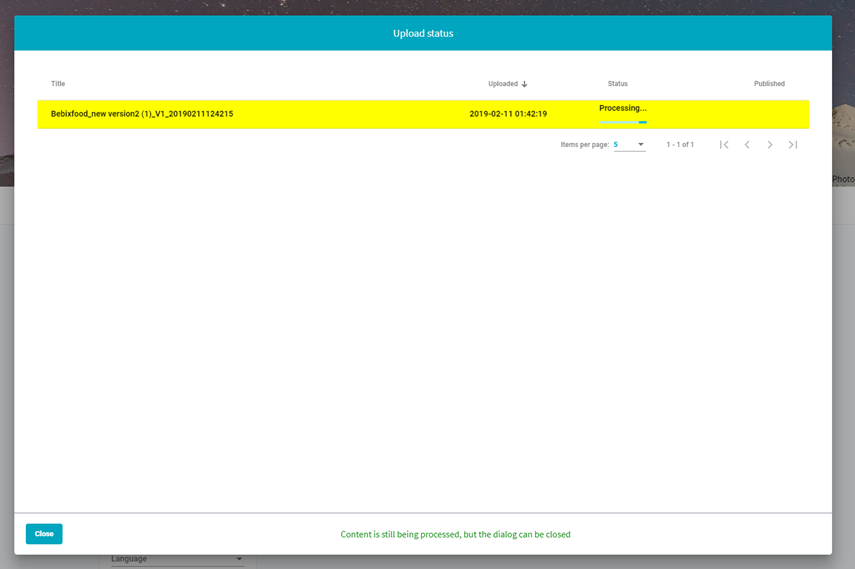 As soon as the status changes to 'Finished, the publication will be visible in the app:

By default the cover of the publication that is displayed in the app, will be the first slide/page of your publication.
You can however change this in the publication settings: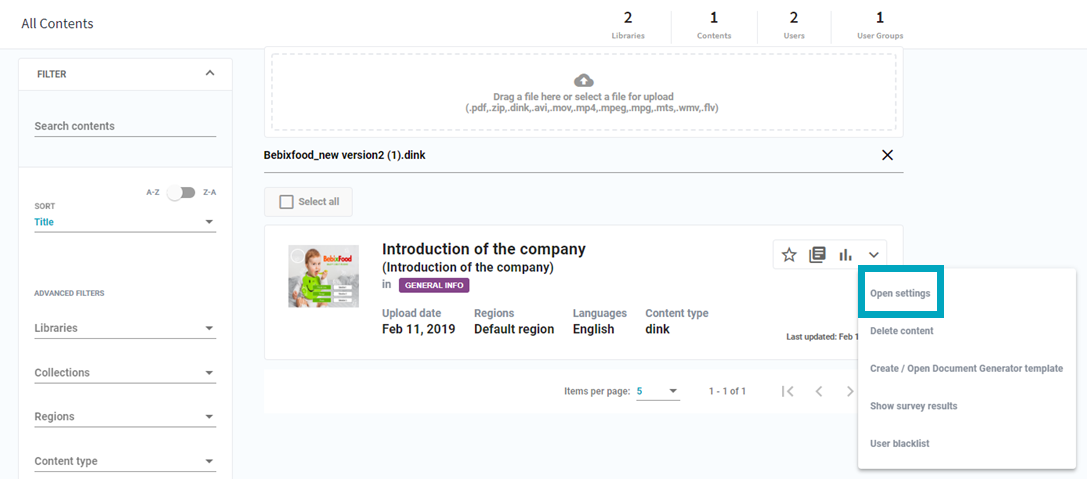 In the tab 'Assets':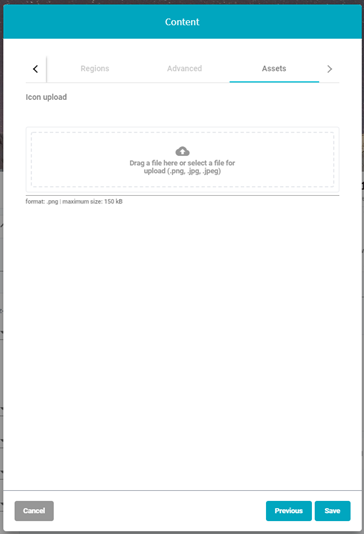 In the tab 'Advanced' you can define several other settings, such as:
make it a 'Key publication' so that it appears in the key content section of the app,
define the sharing settings,
activate/deactivate the thumbnails,
show or not show it in the metrics.