With the 'Launch Campaigns', you can send a mailing towards your sales colleagues and track the adoption. 
For example: A campaign for a new industry is announced at the sales kick off. The new campaign is supported by an interactive presentation and a simulator tool. After the extensive training an email is sent out via the 'Launch Campaigns' to monitor the download and the usage of the supporting sales tools.

1. Create a message
To create a new message, login to the Portfolio Manager and click on 'Communication' in the top menu > option 'Launch Campaigns':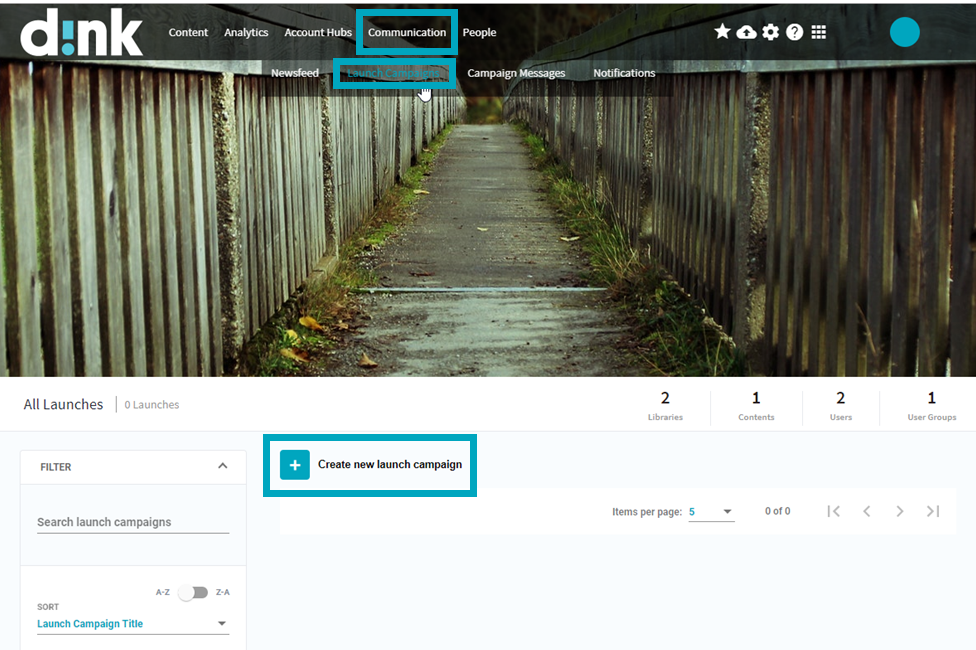 When you click on '+ Create new launch campaign', a pop-up will open where you firstly create the campaign message. 
choose your 'Launch Campaign Title'
choose when the message should be sent out 
who is the message from
to what mail address can users reply
what is the subject of the invitation mail
add text, videos and format your message
add a link to one of the publications in d!nk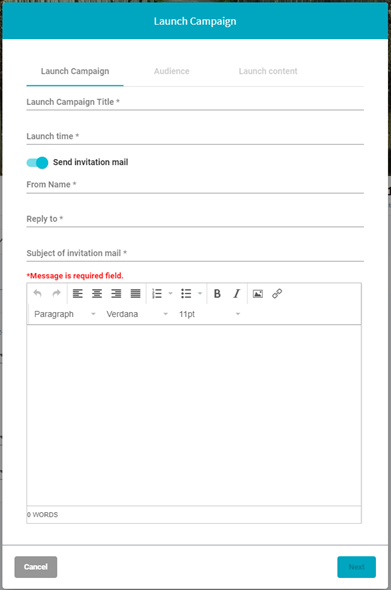 Once step 1 is completed, you can click on 'Next' to start select your audience: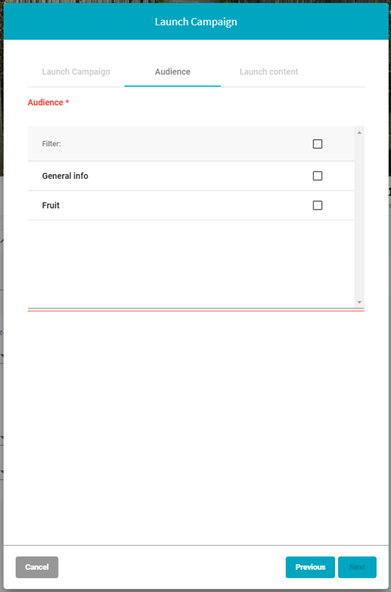 In the last tab of the pop-up, you can select the publications you want to add to the message: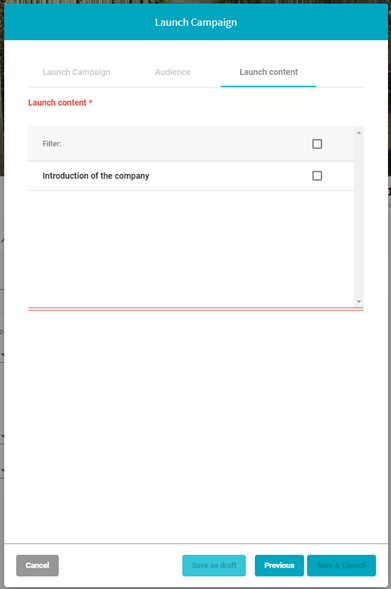 All messages will be stored so if you make up a template first and save it as 'draft', you can always duplicate it for new messages afterwards without needing to format the message.



In case you want to hide an existing article you can click on 'Retire launch campaign' so that users will no longer see it, but it is still available for the enterprise admin in the Portfolio Manager.
If you would like to delete an existing article, you can click on 'Delete launch campaign' and it will completely be removed out of the app and the Portfolio manager.

2. Track the adoption
To the track the adoption you just click on the 'Statistics'-button in the campaign details:

The Launch Waterfall Statistics show which users have opened the email, clicked a link in the email, logged into the app, downloaded at least one of the tracked publications, and submitted at least one survey.