You can create different types of surveys with the d!nk PowerPoint Plugin. Choose between one of our Survey Creation components:

In this tutorial we will explain how you can create a survey with the multiple choice components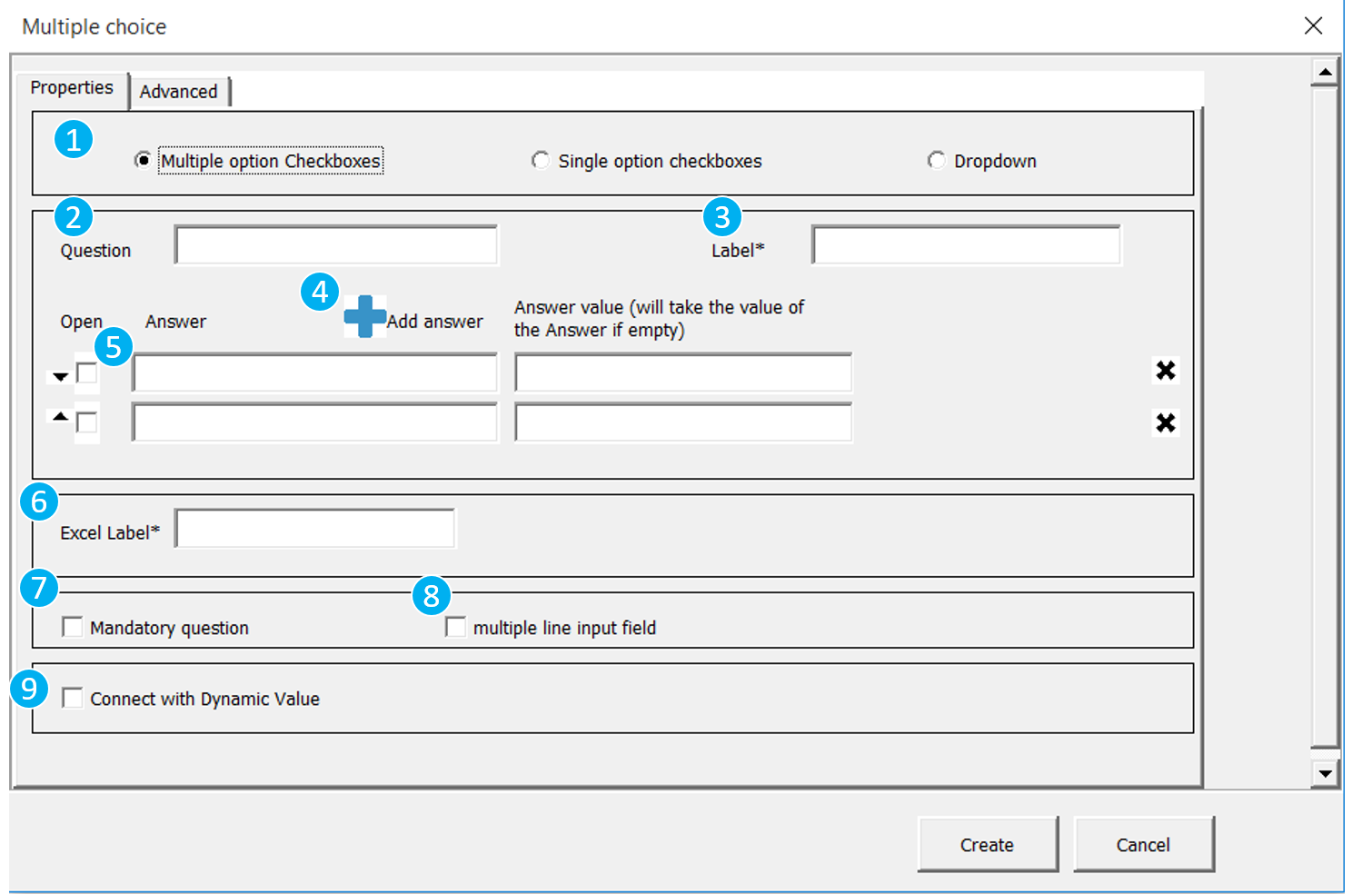 Check the type of survey element that you want to insert. (Multiple option checkboxes, Single option checkboxes or Dropdown)
Fill in the desired question.
The label is based on your question. This is used for additional programming (such as in computations)
Add more possible answers with the "+" icon.
Fill in the possible answers the user can choose from.

Add an open answer (for instance"Other: ______") by selecting the checkbox next to the question
Rearrange the position of the answers by clicking the arrows up and down
Delete the answer by pressing the "X" button.

The excel label is the name of the question that you want to have in the excel file which is generated from the results of the survey. Discover how you can generate a report from your survey in this article.
Check the mandatory box if the question is mandatory. This will make a input validator appear on your PowerPoint. Put this on top of your submit button to check if the mandatory question is completed or not. Discover how.
Check the multiple line input field if your answer has multiple lines of text.
Connect the survey element with Dynamic Value.
For Single option checkboxes, Single option checkboxes, you can select

 "linked Survey" to link an option to a certain slide in your PowerPoint. 

(For example: answering option A will bring the user to slide 5)
Note: With the dropdown option, it's not possible to add open answers and linked surveys
Complete your survey by adding:


Do not forget to add a submit button in your presentation in order to collect the data from the survey. Learn more here.