In this case you will learn how to create an interactive publication, using our PowerPoint Plug-in.
In this article, we explain the following basic functions:
Links between slides using a navigation
Links to PDF documents
Adding videos in the publication
insert zoom popup pages
You can download the PowerPoint used as example below.
1. Introduction
An interactive pitchbook is a publication with more interactive features than only showing images or displaying a PDF. A successful pitchbook encourages sales to engage with customers and gather feedback.
2. Create a navigation/tree structure
With a launch page your sales reps can navigate very quickly and easily to content that is relevant for their customer. Use hyperlinks to navigate to other slides in the publication or to an external publication. 
More information about links can be found here.

Right-click on the navigation shape and select "Link" > Select "Place in this document" > Choose the right slide (slide 2) > click "OK"

We don't want to display the navigation on every slide, that's why we include a menu icon that navigates to the navigation-slide, so we can call it up whenever we want.

We use the following icon:

3. Insert PDF documents in the publication
Create a hyperlink to a PDF file to give more information about a specific topic. The PDF file will open in the d!nk app. After closing the PDF file you will return to your the kiosk that you started the presentation with. Discover More...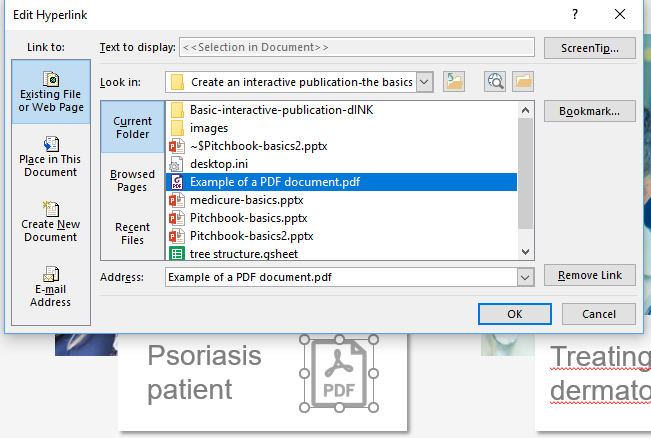 The d!nk plug-in will include the linked PDF in the HTML5 when we create the publication. This makes the PDF(s) always available on your tablet device without manually needing to upload them.
Take into account that we do not support secured PDF's. Read our PDF guidelines for all details.
3. Insert a product video in your publication
More information can be found here.
Insert > Video > Video on My PC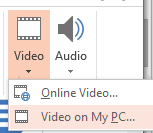 Optional: you can define your own starting screen. Learn more here.

The d!nk plug-in will render the video to the right size & format when we export the presentation. That's why videos are always available (online & offline) without manually needing to upload them. 
4. Insert a popup zoom page
Sometimes you want to give some extra information, such as a reference in a slide. You can show this information in a pop up page. 
In our example, the user can press the "i" button and will see the popup.
Therefore you need to put a hyperlink on top of the word 'image' to another slide.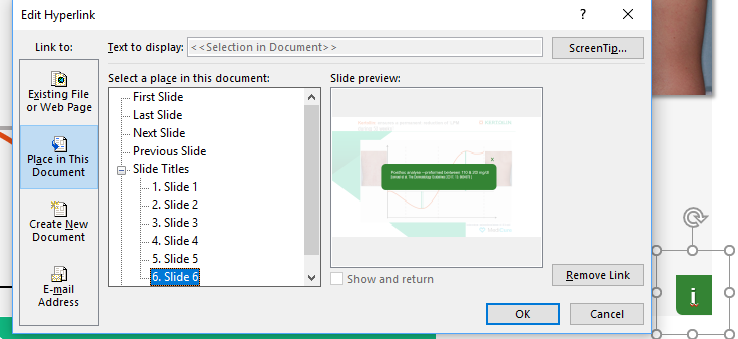 To create the popup slide, duplicate your first slide. Insert a rectangle on top of your entire slide and set a color transparency so you can see the original slide vaguely behind the popup.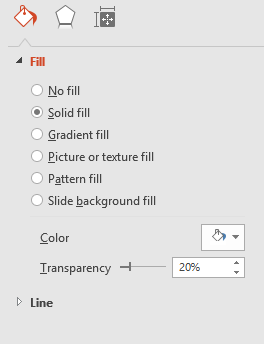 Insert the popup as another rectangle and write or paste your extra information.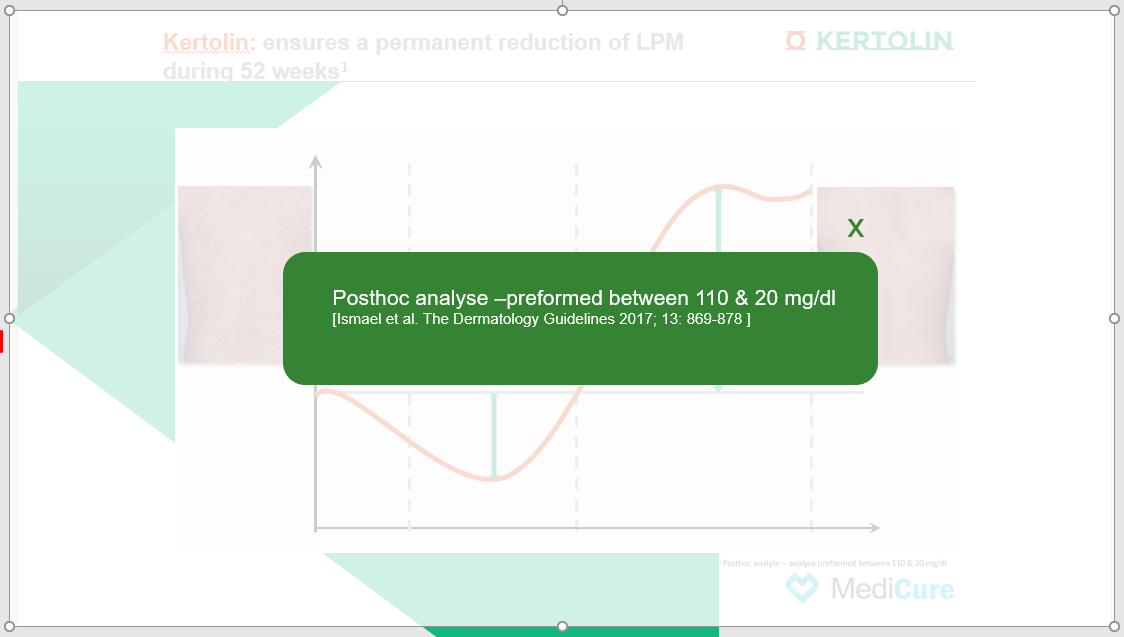 Insert an "X" icon that hyperlinks back to the original slide.
Note: make sure you make the arrows of the duplicated slide red, so you can not swipe to this page. The popup effect will only work when the popup slide is opened with a hyperlink.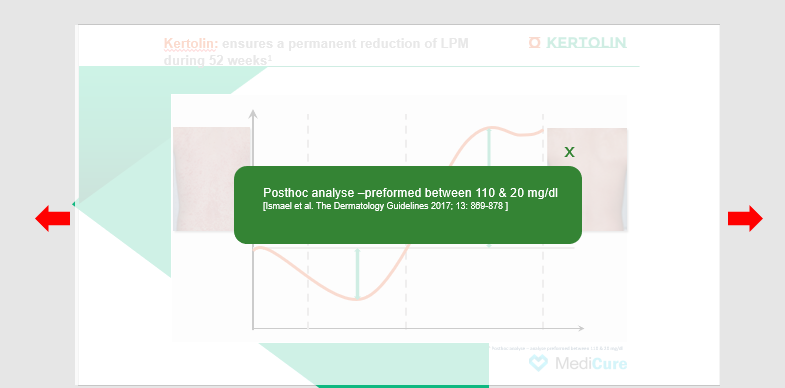 In the next article, we take a look at how to insert survey elements into your interactive publication.

Enjoyed reading the tutorial?
You may contact us for new cases or project issues at support@dink.eu