You can modify the colors of the app in the Portfolio Manager.
Click on the 'Settings'-icon in the topmenu > choose 'General Settings' > click on 'App settings' > scroll down to the bottom of the menu: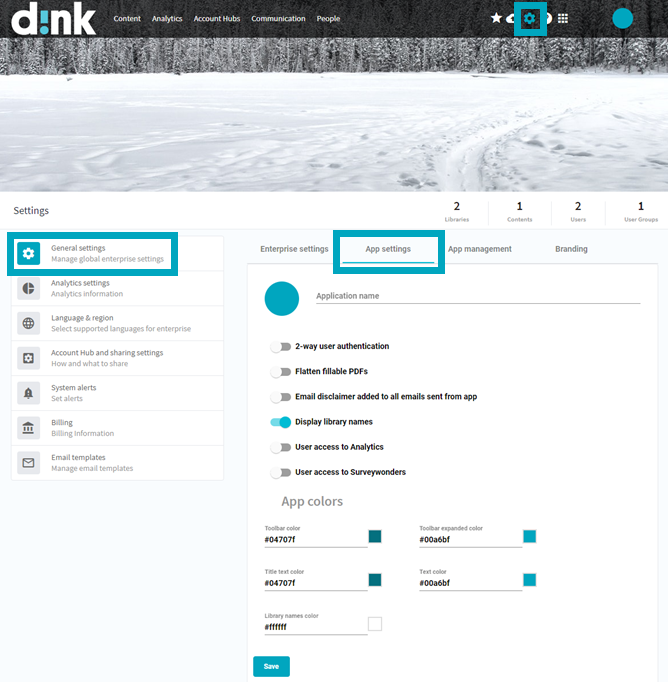 There are five colors that can be altered.
On the two images below, we will identify the zones that are impacted with each item:
Toolbar color
Toolbar expanded color
Title text color
Text color
Library names color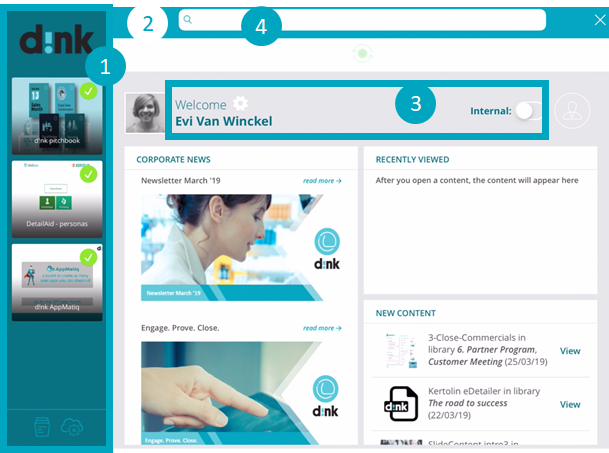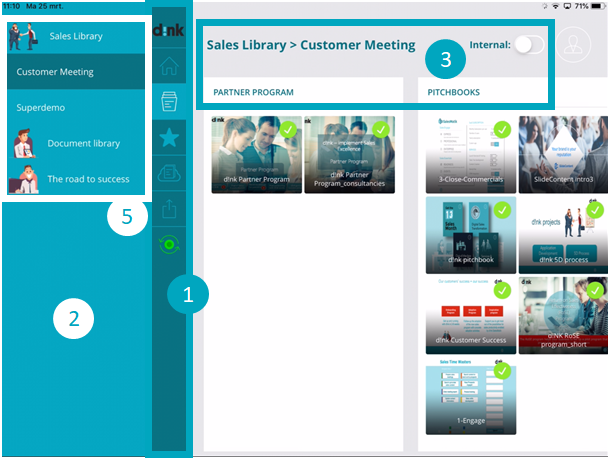 Want to know more about the enterprise settings? Click here.