You want to communicate with your sales colleagues on the road? Or you have corporate news you would like to share in the app? Or maybe there's a new set of tips & tricks available about the sales process?
You can share all of this in the 'Corporate News'-section of the app: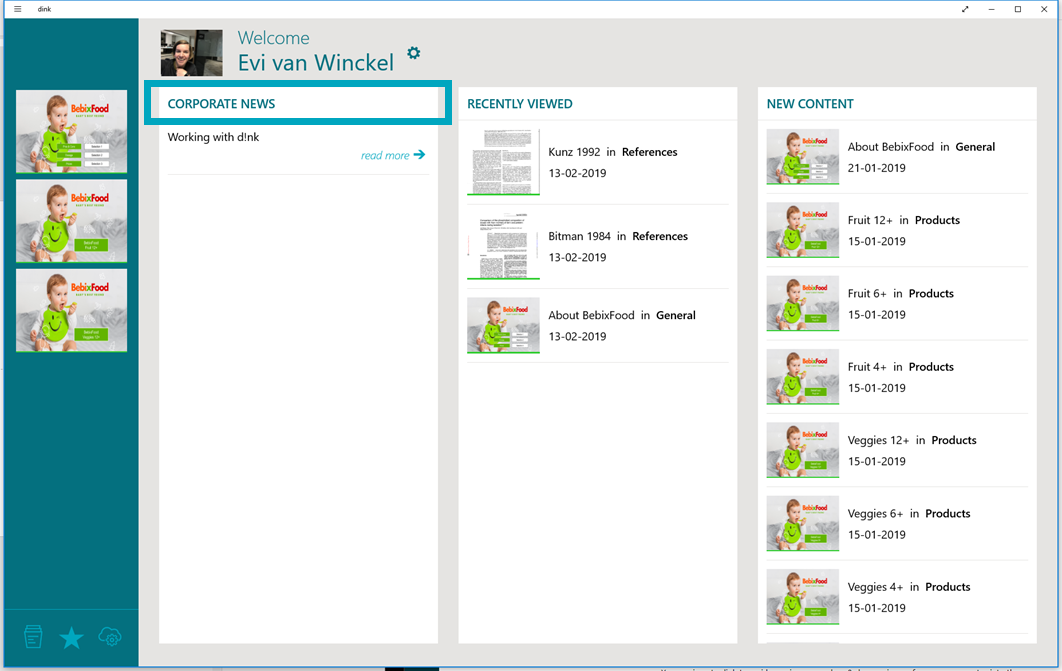 To create a new message, login to the Portfolio Manager and click on 'Communication' in the top menu > option 'Newsfeed':
When you click on '+ Create new message', a pop-up will open where you firstly select your audience: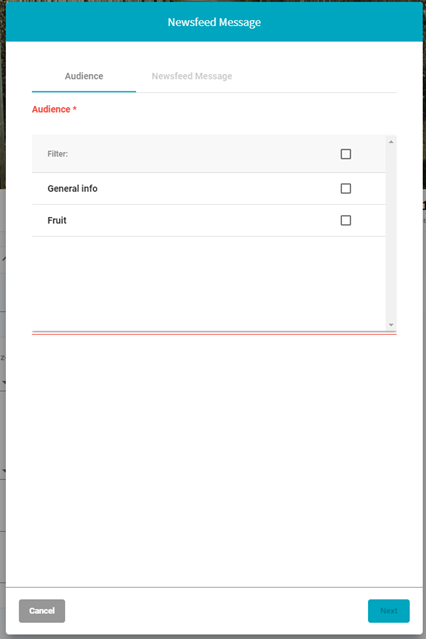 Once step 1 is completed, you can click on 'Next' to start creating the message itself.
choose your 'Message title'
insert an image (more tips & tricks on images are available here)
insert an external link, if the text of your news message is available on a URL
add text, videos and format your message
add a link to one of the publications in d!nk
choose when the message should be sent out
optionally choose an expiry time if the message is only temporary valuable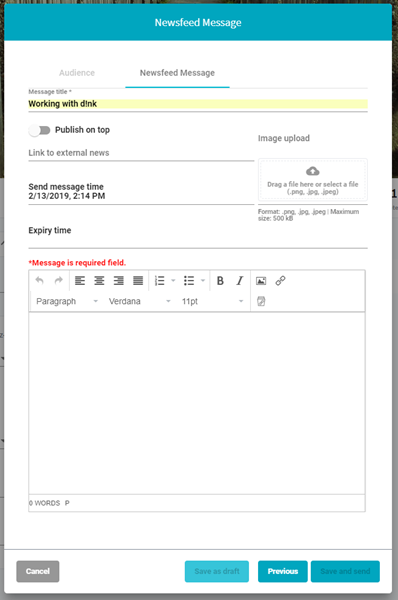 All messages will be stored so if you make up a template first and save it as 'draft', you can always duplicate it for new messages afterwards without needing to format the message.

In case you want to hide an existing article you can click on 'Retire message' so that users will no longer see it, but it is still available for the enterprise admin in the Portfolio Manager.
If you would like to delete an existing article, you can click on 'Delete message' and it will completely be removed out of the app and the Portfolio manager.