When you are logged in to the Portfolio Manager, you will see this screen: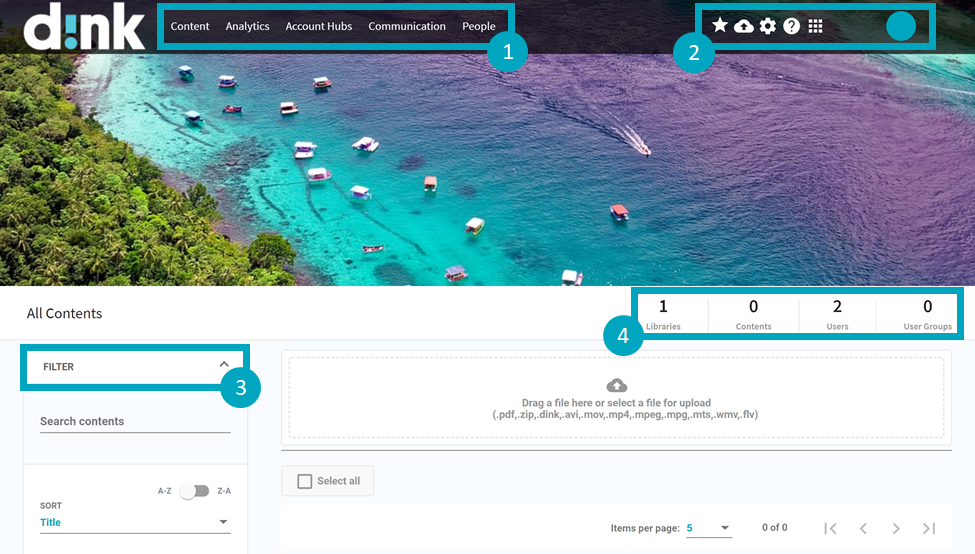 Where you can find:
1. All Manage menus to
2. The Settings menus for
your 'Favorites'
the 'Upload status' of your content
the 'Enterprise Settings'
direct access towards 'd!nk Support'
switching to another 'd!nk Tool'
3. A Filter to search for a specific object in the overview of the menu you currently are.
4. Quick overview of your content and users